Botanical Medicine
Intuitive Being partners directly with Renée Adele Davis, community herbalist at the Olympia Free Herbal Clinic.   Renée employs applied kinesiology, among many other assessment methodologies, to establish outstanding herbal solutions for Intuitive Being clients.  Her unique combined skillset of herbal medicine + applied kinesiology enables Renée to "speak the language" of muscle testing and ensure a consistent experience between Intuitive Being practitioners.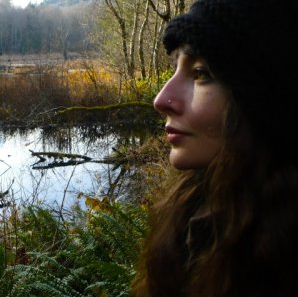 Originally from New England, Renée has been a member of the Olympia community for 7 years. She uses an integrative approach to Western herbalism, employing a constitutional/energetics approach to health & wellness while incorporating contemporary scientific insights. Her teachers include Joyce Netishen, Elise Krohn, and Jesse Wolf Hardin. She is currently studying with 7Song and Aviva Romm, MD, attaining certification as an herbal educator.
She is an Associate Scholar with the Center for World Indigenous Studies, focused on ethnobotany and medical anthropology. Previous research experience includes herbal pharmacology for a clinical reference text on herb-drug interactions. Her recent graduate thesis explored the role of cultural plants education in healing cultural trauma in Salish tribal communities.
Book A Session with Renée
Renée is available for herbal consults on Mondays and Wednesdays from 5-7pm.  Though the Olympia Free Herbal Clinic operates on a sliding scale donation basis, Renée suggests $60 for the initial 90 minute health review and consultation, and $30 for 30 minute follow-ups thereafter.
Book An Introductory Session