About Dan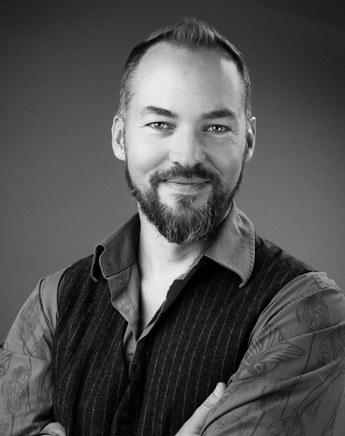 Dan's journey to the healing arts was an unconventional one. He spent 15 years working primarily in Fortune 500 healthcare companies, where he learned the good and the bad of the "corporate" side of healthcare. He always wanted to have a more direct role in helping people with their health and healing and set about doing just that.
In 2011, he left the Fortune 500 world behind, co-created a healing arts center and began studying Applied Kinesiology, the Emotion Code, various forms of energy work, and realized the incredible power it can have in helping people with their personal, professional and health transformation.
Dan uses Applied Kinesiology as a core resource for communicating with the field and loves helping clients recognize and embrace their own power, ultimately coaching through the process of pursuing their goals.
---
Recommended Practitioners
Here's a list of like-minded healing arts practitioners in or near Olympia whom Intuitive Being recommends to clients.  Because no one practitioner can provide you all that you need for optimum health.  It takes a village, as they say, and we are happy to refer our clients out to the following practitioners.
Floatation Therapy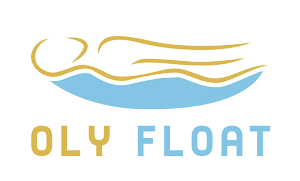 Intuitive Being is proudly partnered with Oly Float, with whom we have the privilege of sharing our office at The Soul Space.
Floatation therapy offers an outstanding compliment to our services, being focused on full relaxation of the body, release of mental stress, and unfolding of the soul.  The mental, physical and spiritual benefits of a good float are extensive.
You can find out more at www.OlyFloat.com by calling (360) 972-3031.
Chiropractic
Dr. Bryson J. Langel – Dr. Langel practices at VanQuaethem Chiropractic Clinic on the west side of Olympia. The number of diagnostic tools and technologies he uses to fully understand his patients' specific medical condition is truly impressive, and the number of techniques and disciplines he has learned and added to his practice over the years makes him a superhero of chiropractic care. As an example, he is one of the few chiropractors in the region to utilize the Blair Upper Cervical Technique, an approach we have personally found to be incredibly effective for neck pain where others have repeatedly failed.
His deep care for his patients' outcomes, his extensive technical expertise, and his evolving perspective of the human body as more than simply a biomechanistic being is perfectly aligned with the philosophy of Intuitive Being. He goes beyond the usual maintenance regime that chiropractic medicine can often fall into, and seeks true and permanent resolutions to imbalances in both the skeletal and nervous systems.
More information on Dr. Langel can be found at www.langelchiropractic.org, or you can schedule an appointment with him by calling (360) 943-6206. You can follow him on Facebook at: https://www.facebook.com/DrBrysonLangelChiropractor.
Acupuncture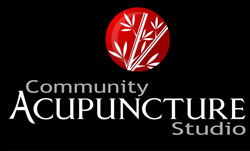 There are many excellent acupuncturists in Olympia, but for overall community service, excellent technical expertise and value, we recommend the Olympia Community Acupunture Studio on Olympia's east side. CAS are firm believers in making acupuncture available to everyone, and as such offer their services at an incredible value, charging on a sliding scale of $20-$40 afer your initial visit, based on what you can afford. Incredible treatment, a relaxing take-as-much-time-as-you-need environment, comfy armchairs, and affordable pricing. It doesn't really get much better than that.
On the web at http://cas-olympia.com, or by phone at (360) 943-6730.
Hyperbaric Oxygen Therapy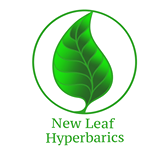 Similar to Soul Space, New Leaf Hyperbarics in Tacoma (soon to be in Olympia too!) offers an amazing therapy that is complimentary to almost any other medical treatment you might be pursuing. Used for an incredible array of therapeutic applications, oxygen therapy can help everything from ADD to TBI.
Check them out at www.newleafhyperbarics.com, https://www.facebook.com/NewLeafHyperbarics or give them a call at 1-800-689-1254.
Feng Shui

This might seem like an unusual inclusion in a list of healthcare practitioners, but really, the flow of your home and working space really does have a very profound effect on your psychological, emotional, energetic, and therefore ultimately physical, health. For Feng Shui consultations, we recommend Rebecca at Wind and Water Play.
Learn more about Rebecca's services at www.windandwaterplay.com or www.facebook.com/windandwaterplay. She's available by phone at (360) 250-8638
Cake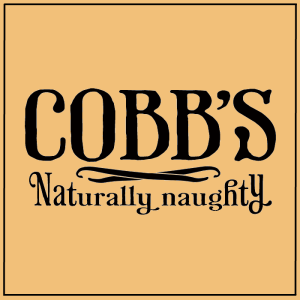 Yes, cake. Because. Cake. It's food for the soul. But the cake has to be actually good for you to be listed here, right? Or at least good for the soul without being bad for the body. Enter: Cobb's. Naturally Naughty Treats, as their exceptional baker, Stephen Cobb, calls them. Cobb's uses all natural – local, raw and organic – ingredients in his cakes, and never uses gluten or dairy. Typically, this might be a recipe for blandness, but Cobb's somehow pulls off incredibly sweet, moist and tasty cakes that defy reason. They're the ultimate eat-as-much-as-you-want desserts.
You can discover Cobb's naturally naughty treats at www.cobbstreats.com.